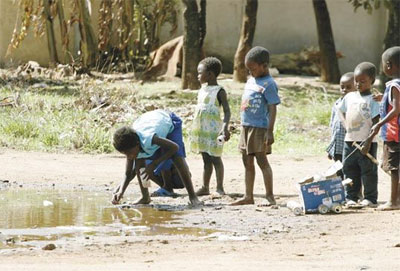 Norwegian Refugee Council, NRC, says cholera has killed 175 people in Borno, Adamawa and Yobe states, leaving about 10,000 people hospitalised.
It attributed the cholera outbreak to crowded internally-displaced persons, IDP, camps and host communities.
In a statement yesterday, Janet Chenero, NRC Programme Manager, said there was urgent need for improved hygiene facilities to combat the deadly cholera outbreaks, adding that congestion in camps had made it difficult to provide adequate water, sanitation and hygiene services.
She added that the rainy season had also worsened the conditions in camps and host communities. Her words: "Number of displaced persons affected by cholera has shot up to 10,000. The disease is spreading quickly in congested IDP camps with limited access to proper sanitation facilities."